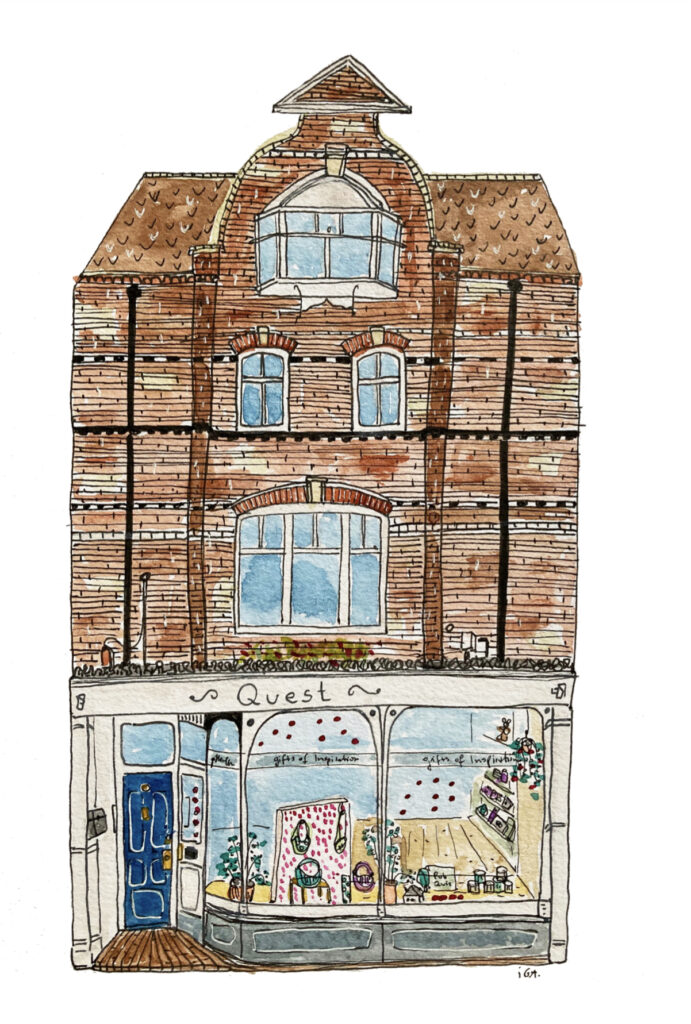 Bury St Edmunds | Suffolk
From the moment you arrive in Bury Saint Edmunds you are surrounded by it's beautiful buildings and architecture.
The town is overflowing with history from its cathedral to the Abbey ruins. We are lucky to call Abbeygate street home – directly up from the beautiful Abbey gardens it is one of the busiest and most interesting streets in Bury housing a selection of fantastic independent shops and restaurants.
You can spend your day looking round the shops and your evening sampling the fabulous bars & restaurants this wonderful town has to offer. Bury Saint Edmunds is perfect for a weekend visit or a day shopping with friends .
Call: 01284 763255

Address: Quest, 42 Abbeygate St, Bury St Edmunds, Suffolk, IP33 1LW

Opening Times:
Monday – Friday 9:30am – 5:00pm
Saturday 9.30am – 5:00pm
Sunday 11:00am – 4:00pm
Art work of our lovely shop by Ignis Szy Art
Holt | Norfolk
Quest can be found nestled in the heart of Holt at Shirehall Plain.
Holt is a very pretty market town set in the beautiful North Norfolk countyside. The town has its own unique character and charm and is very popular with tourists and locals alike.
It's easy to spend a day just exploring its hidden streets and yards – enjoying its eclectic mix of shops, galleries and coffee shops.
Call: 01263 713473

Address: Quest, 7 Shirehall Plain, Holt, Norfolk, NR25 6HT

Opening Times:
Monday – Friday 10:00am – 4:30pm, Saturday 10am -4.30pm
Art work of our lovely shop by Ignis Szy Art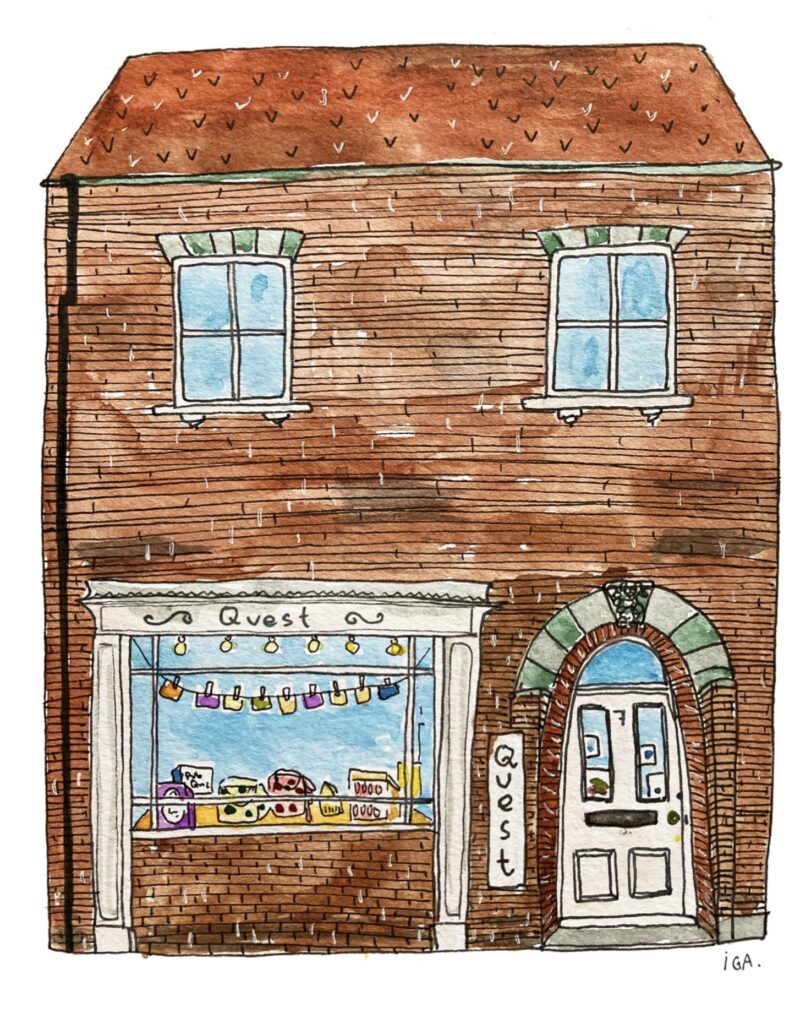 "Quest is my first choice for cards and gifts in my home town of Bury Saint Edmunds and we always pop into the Holt shop when we go to Norfolk to visit our friends for a weekend away – I always find something when shopping for presents and often end up treating myself too"

sARAH